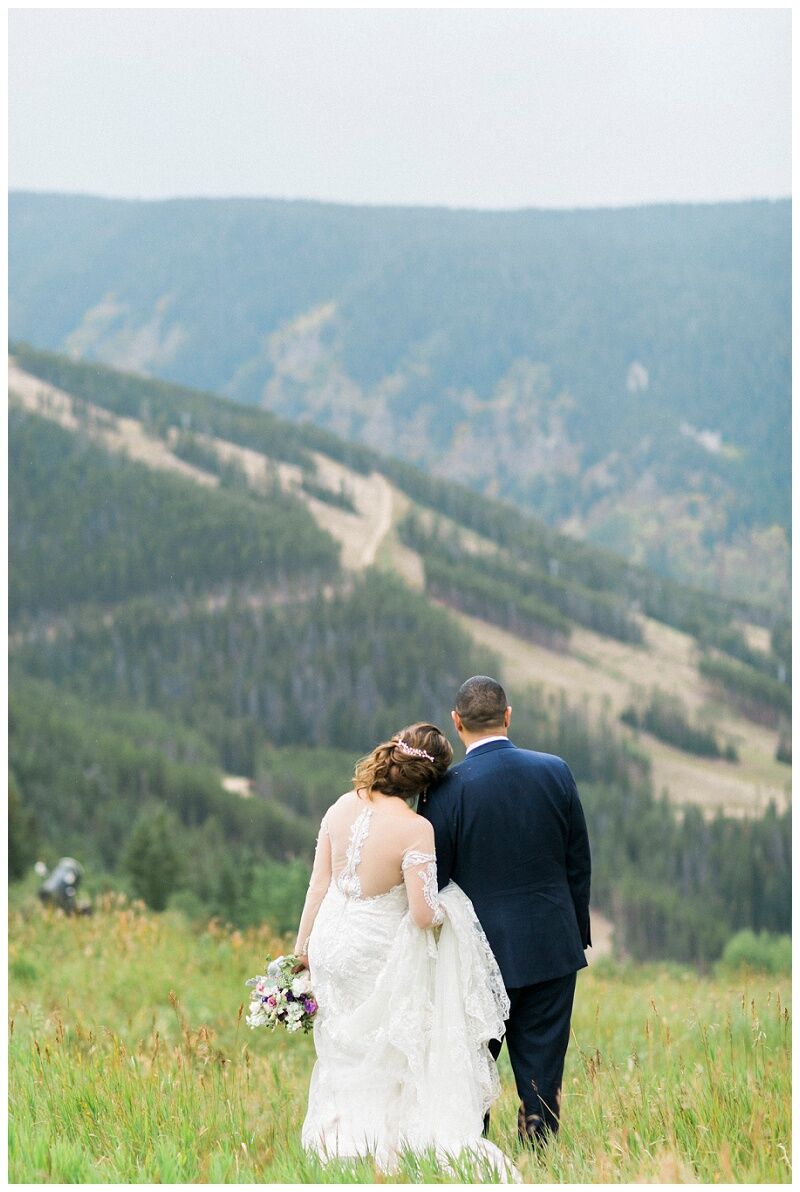 Your wedding day is a once in a lifetime kind of event. Pure and simple. And you never know what you would've changed about it until it's over. So it's best to enjoy every last detail while it's happening. Simple enough, right? Well, it's not that easy.
There's already so much pressure in making every detail of your wedding perfect; it's difficult to enjoy your wedding day when it happens since there's such a tight timeline.
The difference between a carefree and stressful wedding experience is hinged by one critical element: time management.
I recently asked several couples about the one thing they would change about their day, and almost every couple's answer led to time management. Even small intimate weddings can be riddled with issues of keeping the timeline on track (and managing all the essential and small details).
I was inspired to write this after a recent experience…
It was supposed to be an intimate backyard wedding with close friends and family. However, I watched the bride's ideal wedding slowly crumble around her throughout the day.
During family photos after the ceremony, I patiently and calmly stood beside the bride as she urged a family member to find the others who were MIA. And I knew that if I disappeared to go looking, it would only create more anxiety. She turned to her new husband and through gritted teeth said: "I'm completely stressed out right now."
As if things weren't hectic enough, it wasn't more than three minutes later that the hired liquor company abruptly educated the couple that "people have been drinking for over 45 minutes without any food consumption" and this was a liability to them and the venue. The pressure was rising, and the bride and groom were feeling it the most.
It broke my heart, and I was powerless to do anything.
The timeline kept slipping further and further behind with small but essential details becoming more significant obstacles. I tried my best to soothe the bride, letting her know that we could get more family photos during the reception, but it was clear that the stress had already accumulated a bad taste for the bride and groom.
As I drove home that night, I realized that one of the best services I can provide couples with is an education in regards to time management. Surprisingly enough it entails adding only one thing to your wedding day that can add the highest level of protection around you being able to live in the moments of your wedding day.
This brings me to my biggest recommendation…
Invest in a wedding planner. I can't prescribe this enough. Wedding professionals in the wedding industry have seen weddings in every shape and form. And they know how to handle any obstacle that may arise. Wedding planners are genuinely there for a reason. They are the ship captains to keep your wedding on course.
By working with a wedding planner, you'll be able to live fully in your day knowing you have someone who's managing the details and behind-the-scene pieces of your incredible day. No longer will you be trying to steer your ship, play host to your passengers, hoist the mainsail and try and take in the view with your new spouse.
Why is a wedding planner more important than your wedding photographer? Because if you're stressed, your photographs are going to show that stress. You want to look back at those images and have good memories associated with them.
With great time management comes great wedding photos that you'll cherish for years. And great time management comes from a wedding planner who will help you cherish your wedding as it happens.
If you're looking for recommendations on wedding planners for your wedding day here are a few we love working with and a few we'd personally love to work with in 2018:

Sarah Evans Weddings
Laurel & Rose
Banks & Leaf
Marilee & Grace
Styled Soiree
Calluna Events
Vanessa Michelle Co.
Cheers Wedding 
Providing a high level of personalization, meaningful styling, and on-trend detail to your day along with removing the distractions of managing nagging details can be the difference between surviving your wedding day and loving it. What is limiting you from incorporating a wedding coordinator in your day, I'd love to hear your thoughts?