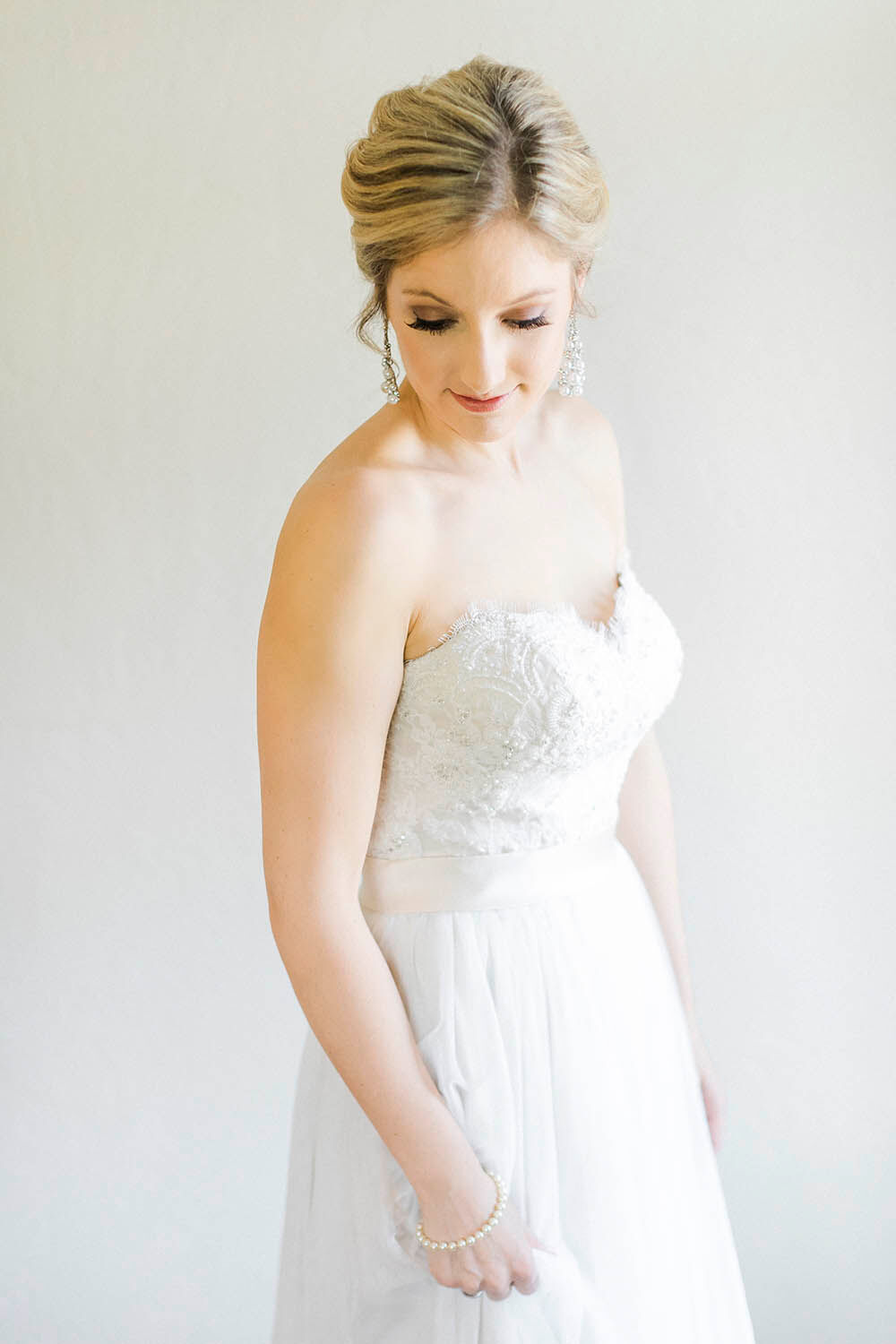 When I talk to couples, I often encourage them to think past finances and consider how they want to remember their wedding while not merely getting the most "bang for their buck." When looking for a photographer, you want to find someone who knows what details to document in your wedding. You want to have your wedding captured in its beautiful, authentic form and catch your story in its uniqueness.
It doesn't matter how much time your photographer spends with you if they don't know where to point the camera.
TWO PHOTOGRAPHS SIDE BY SIDE
The only source of knowledge is experience. — Albert Einstein
I've been a Colorado wedding photographer for over six years, and while I don't claim to have seen every wedding scenario during my years of experience, I have a deep well of knowledge to pull from under challenging situations. How do you adapt to a sudden downpour? How do you make the best from an unfortunate burst of wind that runs through the wedding ceremony? These are just some of the learning experiences you learn to navigate from years in the field. How do you make a nervous groom who doesn't like photos comfortable in front of the camera? How do you work with that relative who has lots of ideas for different poses? Or what about that family member who goes MIA during family portraits? Your photographer needs to be able to adapt and change with these various situations and isn't flustered or shut down under the first curveball that's thrown their way.
Every wedding has its unplanned moments, but it's vital for a photographer to create a quality experience that will still yield beautiful images at the end of your wedding day.  
If there's one thing I'd encourage every couple to consider: Strive for quality over quantity with your experience. You don't get a do-over on your wedding day with photos.
I'll be the first to say that I'm not the best fit for all couples. I'm passionate about each bride and groom and make sure they have the right experience, and at the end of the day they know they've made the best decision.
       Connection is key to any relationship, and finding the right photographer is no exception.
Follow your gut and pick your photographer based on a love with their artistry and if you can see yourself in their photographs. Connection and personality are vital. Think about whether you mesh with your photographer and if you'll feel comfortable with them following you around all day, even in your most intimate moments.
Let's break it down.
QUALITY OVER QUANTITY
Picking a photographer because they offer 10 hours of wedding day coverage compared to someone who provides 6 hours as your number one reason can be a dangerous decision. You've gained hours of coverage, but in the process, you may have lost the photographer who has a seasoned history to pull from. An additional 100 photographs doesn't mean they're good photographs.
Choose your photographer based on if they can distill your wedding into three photographs — these are the images you'll love.
Photographers experience fatigue and the fastest way to get there is offering long sessions at a discounted rate. At some point, an unlucky couple is going to reap the repercussions of that photography from this burnout. Are you willing to risk your wedding with this potential crash and burn?
YOU DON'T GET ANY DO-OVERS
You are investing a significant amount of time and money on your important day, and the only thing you're going to have when it's all said in done are your memories and your photographs.
Your photographs are the last place you should be willing to cut corners.
On a final thought to leave you with, step back and assess what the most critical aspects of your day are. Do you want to have your wedding photographed well? Authentic to who you are as a couple? Will you be left with photographs you'll love? Let these questions guide you first and foremost in your search for finding the right photographer.