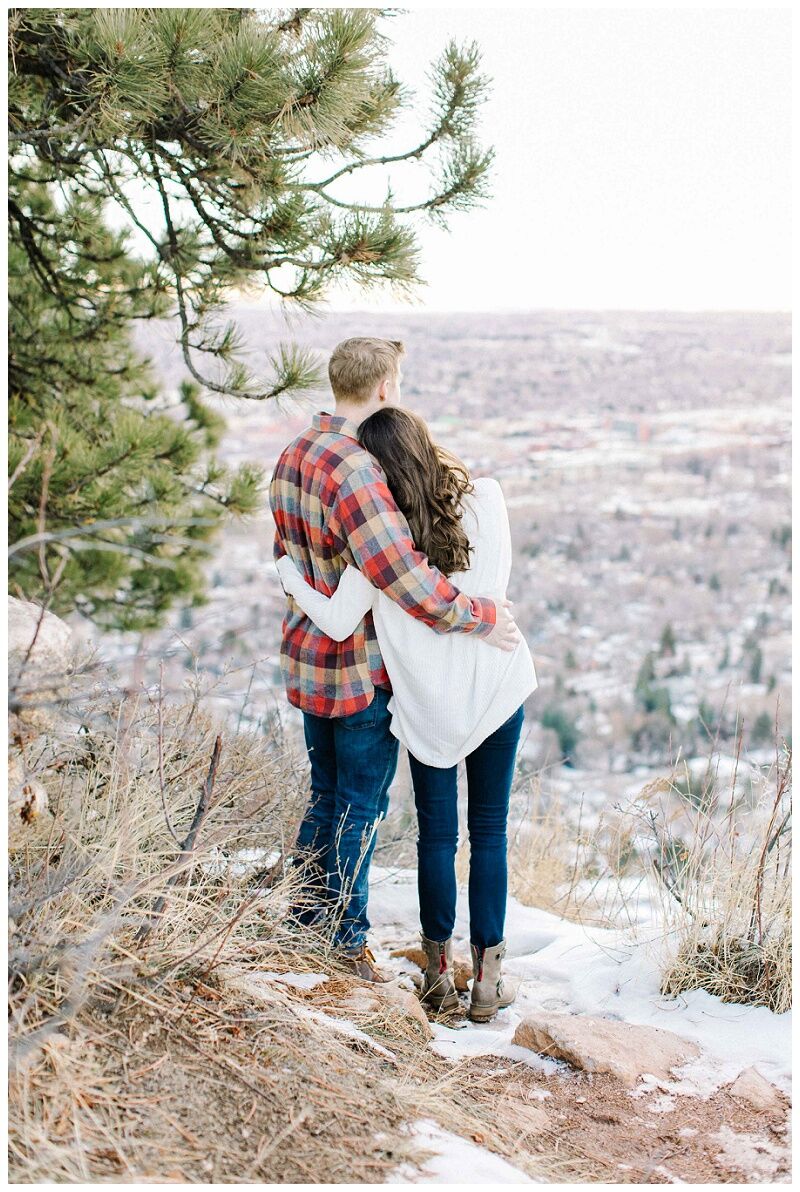 Straight talk: From the first moment I meet a couple, I'm watching them very carefully.
Let me explain…
I'm watching for how they communicate, not just in words, but beyond words. Some couples can't keep their hands off each other while other couples would rather have a deep conversation across the table and meet each other on an intellectual level than be tangled up on the couch together watching Netflix. None of these relationships are wrong, but it tells us so much about how we're hardwired and want to be loved.
Have you heard of The 5 Love Languages? If not, prepare your world to be changed. Seriously.
I have been known to ask clients on shoots what their primary love language is, because I'm going to look for ways to incorporate it into our session time to keep it authentic to who they are as a couple.
Dr. Gary Chapman distilled the 5 most common ways we show and receive love—our "Love Languages"—from his extensive history as a couples counselor in his book, The Five Love Languages. As people, we express a mixture of these languages but tend to gravitate to one language over the others.
THE FIVE LOVE LANGUAGES
Words of Affirmation:

Will a compliment lift your spirits for the whole day? Do you feel a mood boost when your partners' acknowledged your good work? Simple words of appreciation are powerful ways for couples to build each other up.

Quality Time:

Time is a precious commodity, and we're often distracted by so many different elements in our lives, even when sharing time with each other. Quality Time is all about showing undivided attention to your partner, ditching the phone, and talking directly to each other.

Receiving Gifts:

It doesn't have to be an expensive item or even something that costs money, a good gift is an expression of how you've remembered something about your partner. The thought and intention behind your gift shows that you thought about them and took the time to secure your present for them.

Acts of Service:

For some, actions speak louder than words. Whether cooking dinner, painting a room or taking out the trash, acts of service can be simple tasks that your spouse might want you to do without having them to ask you for them. It goes a long way.



Physical Touch: Moments of love and intimacy can be expressed in holding hands, embracing, and even just a brief kiss. These passing moments of touch can take little time to do, but with a lot of intentional thought, they'll speak volumes to your partner.
When I'm photographing an engagement session or wedding day portraits I'm not going to force you two into cuddly/kissing poses over and over again if the way you connect normally is going for a walk with your dog.
I come back to these 5 Love Languages often, not only with my husband but with our children, my extended family, and friends. They are important to nurturing the kinds of relationships I want to have.
Figuring out what Love Language you speak and the one your spouse speaks (which is often different) is vital to the success of a happy relationship and marriage.  The key is remembering that others like to have love shown to them in different ways than we like to receive it ourselves. This is particularly important especially at the time of planning your wedding.
Planning your wedding can be jam-packed with stress and it's critical to make sure your buckets of love are filled up to alleviate that stress.
For example, you might really appreciate sitting on the couch and cuddling after a long day while your partner is fulfilled by hearing some words of encouragement of how proud you are of them. Knowing your own language is just as important as knowing your partners — this opens life-changing communication in your relationship.
If you want to have one of the most powerful dates of your life, follow this link to take an online quiz to see what your primary Love Language is, and have your partner do the same.
Knowing how you can best serve each other in love will make all the difference in a healthy and happy marriage. You'll thank me later.
I'd love to hear what you discover, leave me a comment below with you and your spouse's primary love languages.